Brand Positioning Services ​ ​
Positioning Is How You Differentiate Yourself In The Mind Of The Prospect!​
The product is made in a factory, but the brand is created in the minds of the consumers. You can have the best product with amazing features that sets you apart from the competition, but this is worthless if you can't get this product with features into the minds of consumers. The majority of crypto and web3 businesses are tech-heavy with not-easy to comprehend products and similar looking projects. In this case, positioning helps you get through to the consumer's mind in this noisy world by using appropriate messaging. ​ ​ ​​
How does brand positioning help you in your marketing decisions? ​
01
Choosing a Brand Name, Brand Tagline, Etc
02
New Product Launches And Upgrades To Existing Products
03
Pricing The Product & Selecting Distribution Channels
04
In Determining a Brand's Social Media Strategy, PR Strategy, And Other Promotional  Strategies
05
With Which Influencers And Brand Collaborations To Go With
06
Budget Allocation To Different Promotional Channels
The Aim2door Approach To Brand Positioning!​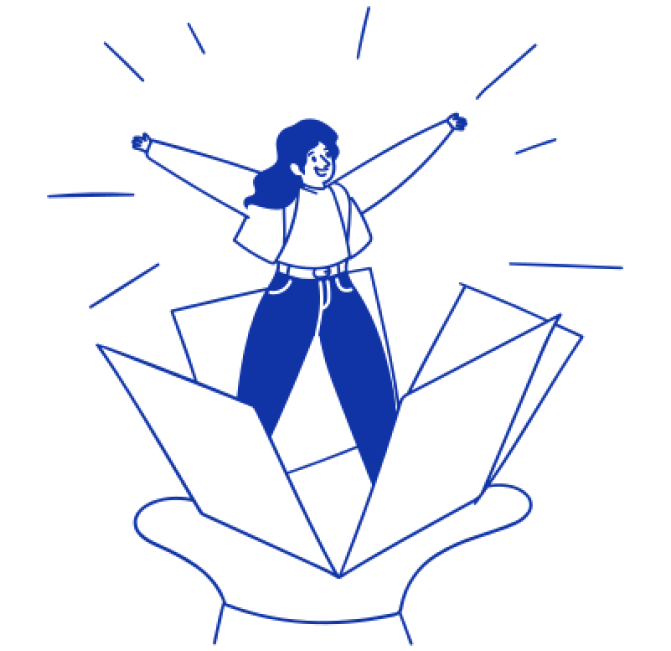 Competitor analysis

Here we do comprehensive research about competitors and their offerings. We also measure how consumers view competitors' offerings and their perception of the same.

Audience analysis

Any business revolves around the consumer. Aim2door creates buyer personas of your ideal consumer and attempts to put ourselves in their shoes. We examine every aspect of the consumer, from demographics to psychographics. 

Industry analysis

Every industry has its own personality, and marketing strategies should reflect this. Consumers also behave differently when it comes to specific product categories. For example, consumer behaviour when purchasing an NFT differs from that of purchasing a home.

Brand position statement

We define brand positioning after analysing competitors, the industry, and the target audience. A brand positioning statement encompasses points of differentiation (POD) and points of parity (POP).
Marketing Roadmap​​​​
In the marketing road map, we give you a detailed breakdown of how we'll integrate the marketing strategy into the timeline of your project to ensure everything is as effective as it possibly can be. This allows you to compare your goal to the results and provides you with a future direction for your team.
FAQ​
The process of positioning your brand in the minds of your customers is called brand positioning. It takes more than a catchy tagline or a fancy logo to differentiate your business from the rest.
Developing and growing a brand's relationship with consumers is what branding refers to. By promoting the brand as a whole rather than highlighting any one product or service, branding demonstrates the brand's promise through the products and services.
Brand positioning helps you establish where you fit within the competition arena when building a brand.
Cost-driven positioning  
Niche service specialization
Industry specialization
Role-focused specialization
Quality of service positioning  
Product and company naming  
Brand Playbook
Messaging Platform
Logo design
Content strategy  
Telling your brand's story strategically  
Making connections and driving profitability