ICO Marketing Services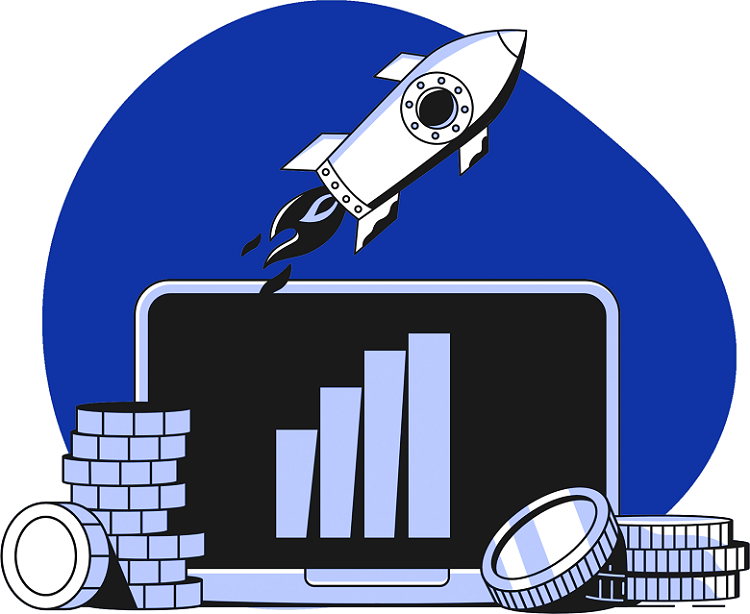 An ICO Is Not About Tossing A Coin, But Rather About Offering One!​​
ICO is a way to raise capital by selling blockchain based digital asset. The main advantage of ICOs are that they eliminate the need for intermediaries in the capital-raising process and establish direct links between the company and investors. Furthermore, both parties' interests are aligned. Aim2door is an ICO Development company who creates holistic ICO marketing strategy for a successful ICO launch.​
We Offer End-to-End Services For A Successful ICO Launch​​​
ICO Essentials​​

White Paper Creation​​
Website Development​​​
Token Development & Smart Contract​
Building Community​
Creates Industry Thought Leadership​​
ICO Promotion

PR & Media​​
Bounty & Airdrop Campaigns​
Social Media Marketing​
Building Community​
Paid ADS​
Community Marketing​
Influencer Marketing​
Content & Video​ Marketing​​
Post ICO Services

Exchange Listing​​
Market Making​​
Coin Price Pump​​
Assisting In Implementing Project Roadmap​​
Bringing a Project to the Mainstream​
FAQ​
ICOs are a type of funding raised using cryptocurrencies. Often, it is a form of crowdfunding. ICOs are similar to initial public offerings, except they use cryptos as a medium.
An ICO marketing campaign refers to increasing awareness of an Initial Coin Offering for the cryptocurrency company holding it and attracting more investors to the sale.
By using ICO marketing, you can share the business goals and achieve required traction well before the coin launch. Small companies and startups prefer ICO marketing over traditional media to raise adequate funds.
We will create a well-designed ICO website with detailed information about your project. 
Airdrop campaigns will be run to attract users.
Exposure at leading conferences, trade shows, and events.
Publicize major events
Create and manage crypto communities on Telegram, Discord, and Reddit. 
Collaboration with popular crypto influencers.  
Paid Promotions and Advertising
In order to reach as many people digitally as possible in the shortest amount of time;
We provide;
Blogging  
Press releases
Public polls
Online contests
Email marketing  
Bounty programs   
Social media marketing campaigns