Smart Contract Development Services​​
Smart business with smart contracts!​​​​​
Smart contracts automate, control, and document legally relevant events and actions on blockchains. Businesses need smart contracts to simplify operations and facilitate smooth trade between all the parties. An ideal smart contract includes all the terms and conditions that can solve any coming issue and provide a possible solution, without involving intermediaries or wasting time. AIM2DOOR's team provides the most comprehensive smart contract development services by including each term of the contract in the code, translating them appropriately, and deploying them for client's ultimate satisfaction. ​ ​​​
Our Smart Contract Development Services​​​
01
Smart Contract Architecture
02
Smart Contract Design and Development
04
Smart Contracts Optimization
05
Smart Contract for De-centralized Applications
06
Smart Contract Development For Token
07
Smart Contract Development For CEX/DEX
08
Smart Contract Development For Lottery
09
Smart Contract Development for Defi & staking
10
Smart Contract Development For Digital Wallets
11
Smart Contract Development For Multisignature wallet
12
Smart Contract Development For NFTs & NFT Marketplace
13
Smart Contract Development For DAO
14
Upgradeable smart contracts using EIP1822, EIP1967
Blockchain Platforms, We Work On​​​
Our expert developers are proficient enough to develop customized smart contracts using the following platforms.​

Our team develops high-security, reliable smart contracts for your business using the Ethereum blockchain that is more future-proofed than any other protocol.

Optimal for large or small businesses, Binance Smart Chain contracts offer lower trading costs and faster transaction terms. Create a smart contract that is customizable and accompanied by a strategic plan with our experts.

The main advantage of Polygon is that it has a lot of potential use cases, and it scales with user volume, which means it could theoretically be adopted by the masses.​
Polkadot bringins fast, transparent, and secured financial operations. We can offer cross-chain registries and cross-chain computations thanks to Polkadot's true multi-chain application framework.​​

Get a competitive edge with a powerful EOS smart contract developed by our experts. Develop full-fledged dApps on EOS with improved security, scalability, and speed.​
With specialized DApp functions in TRON, you can reduce costs, enjoy convenience, and build fortunes. With its data liberation attribute, Tron blockchain technology allows us to provide your business with a top-of-the-line, decentralized smart contract.​
Using one of the fastest blockchains available today, build and deploy highly secure and scalable DeFi, gaming, NFT, and other applications.​​

Our expert developers use NEAR Protocol's public Proof-of-Stake blockchain to leverage the low transaction fees and fast transfers.
Our developers create cutting-edge smart contracts based on the XDC Network's XDPoS consensus mechanism, which facilitates faster, more efficient, decentralized, and flexible operations. ​
Our Blockchain Smart Contracts Focused Industries​​​
01
Gaming
We enable businesses to regulate their gaming economies by defining specific predefined conditions for trading. With this the in-game market can be kept fair and over-saturation can be controlled.
02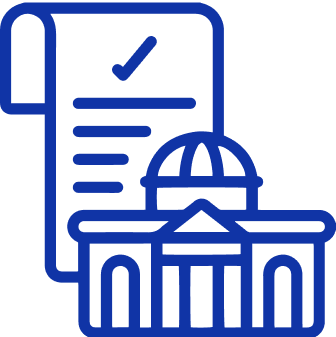 Government
By matching income transactions with tax data, our smart contracts can streamline tax collection and calculate tax and social security deduction easily. ​
03
Media
With our proficient smart contracts collect & processes data in more faster, accurate and cost-efficient manner.​
04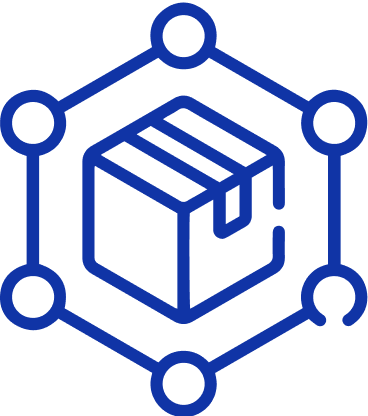 Supply chain
The best use of smart contracts in a supply chain is in three areas: Making payments, Recording ledger entries, and Alerting for manual intervention. Get efficient your supply-chain management with us.​
05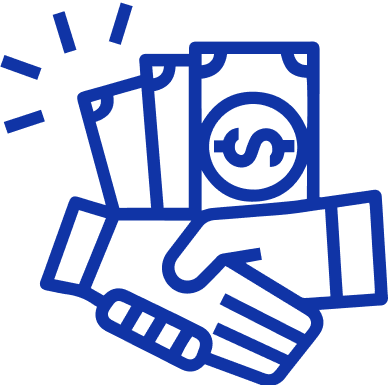 Lending
By enforcing smart contracts in the lending sector, we improve transparency and traceability between the parties and strengthen the relationship between lender and borrower by improving data quality.​
06
Real Estate
Using smart contracts to manage property transactions such as leasing, purchasing, and selling simplifies management operations in the real estate industry. As a result, the paperwork and financial costs are reduced.​
07
Legal Industry
The use of smart contracts ensures enhanced transparency in the legal industry. A contract amendment requires mutual consent of the parties involved, and no single individual can manipulate it.​
08
Fintech
A smart contract acts as a code that enforces a digital agreement without having to rely on third parties for input or paperwork.​
09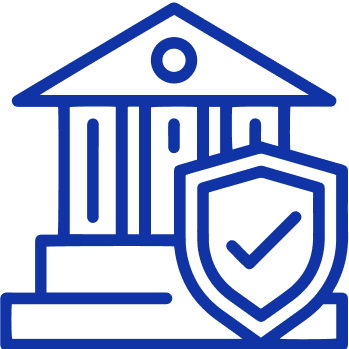 Banking & Securities
With our Self-executing, self-verifying, and tamper-proof, smart contracts we ensure errorless insurance claim processing, smooth peer-to-peer transactions, seamless KYC processing, and transparent audits.​
10
Healthcare
In addition to managing healthcare records, smart contracts are used for sharing data between hospitals and medical care centers. You can easily supervise medications, comply with regulations, manage test results, and manage healthcare supplies.​
Our Smart Methodology!​​
Gathering data pieces
Understanding the requirements for smart contract creation​​​

Reason behind shift to Smart Contracts​

Roadmap of the product​
Technical Design
Smart Contracts Definition Document​​

Create Data Flow diagrams​

Design technical Architecture​

Document technical GDPR compliance requirement​​

Create sprints and delivery milestones​
Development​
Alpha​

Beta​

Release Candidate​

Production​
Deployment
Planning and provisioning​​

Embedding on the main network​​
Why count on us for smart contract development!​​​
01
Trusted Blockchain Development Partners​ ​
02
Dedicated Pool Of Developers​​
03
Hassle Free Client Interactions​ ​​
04
Key Insights On Your Fingertips​
05
Extensive Research & Development​ ​
06
Maintaining Confidentiality​​ ​
07
Manual & Tool Based Testing​​ ​
08
Demonstrable Portfolio​​
FAQ​
Smart contracts are computer programs on blockchains designed to automate, control, or document legally relevant events and actions as per a contract or agreement.
Yes. Blockchains are an integral part for smart contracts to operate smoothly.
Smart contracts cannot be executed and conducted without blockchain technology, as blockchain technology's unique features enable contract execution without a third party.
The process of developing smart contracts and integrating the agreement between all parties by deploying the terms of the deal is called smart contract development.
Step 1: The terms of the contract are determined by the parties. 
Step 2: Once the contract is finalized, it is translated into code. 
Step 3: The blockchain network stores the code and replicates it among participants.
Step 4: All computers in the network then execute the code.
Step 5: Upon satisfying a contract term and verification by all participants, the relevant transaction is performed.
The process of creating a smart contract might seem difficult at first, however after gaining adequate knowledge and learning the tools, one can attempt it. Although it is always best to seek expert service.
Among the top platforms are Ethereum, Hyperledger Fabric, Corda, Stellar, and Rootstock.