IEO Marketing Services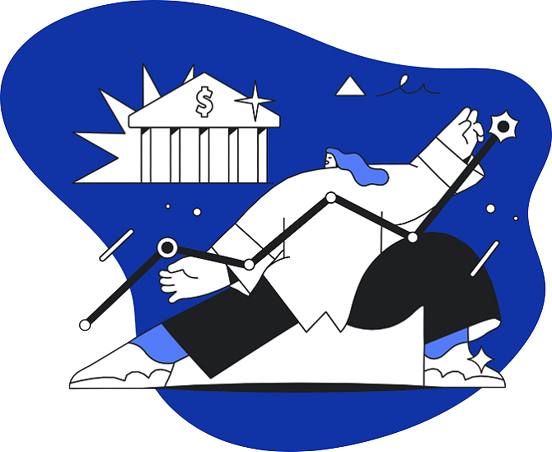 Want To Scale Quickly In A Short Time? Get An IEO!​​
An initial exchange offering (IEO) is a token sale overseen by a cryptocurrency exchange. One of the major benefits of doing an IEO is that you can raise a huge amount of funds in no time as exchanges have a large investor community and trust in place. Aim2door is an IEO Development company who creates holistic IEO marketing strategy for a successful IEO launch.
Benefits of IEO​​​
Lower Promotional Cost​​
The exchange itself functions as a promotional platform, attracting more attention to your project and resulting in lower promotional costs.​
Broader Community ​Exposure​​
Exchanges have their own global community, and communities of projects listed on exchanges also have a community presence on the platform, allowing for greater exposure to the project.​
Security & Trust​​
With the trust and security that an exchange possesses, you can undoubtedly rely on this method, which makes projects more reliable to investors.​
Can raise Larger Fund​​
IEO is backed by a broader set of investors. These are the investors who have larger funds to invest in the project, allowing it to raise a large sum of money.​
Listing On exchange​​
Following the completion of an IEO on an exchange platform, the exchange platform will list your token on their exchange. Afterwards It is simple to list the project on other exchanges as well.​
Hassle-Free Process​​​
Security tokens can be incorporated in programming so once the system is in place, enforcing regulations becomes immensely easier and automatic. Apart from that, it is traceable, which means that a coin can be tracked over time to discover who possessed it and for how long. Markets and stakeholders will benefit from increased openness.​
IEO Essentials​

White Paper Creation​​
Website Development​​​
Token Development
IEO Light Paper​​​
Approaching IEO Platforms​​​
IEO Promotion

PR & Media​​
Influencer Marketing​​
Social Media Marketing​
Paid ADS​
Community Marketing​
Content & Video​ Marketing​​
Post IEO Services

Market Making​​
Coin Price Pump​
Assisting In Implementing
Project Roadmap​
Bringing a Project to the Mainstream​
A Path To Successful IEO​
White Paper​
It all begins with the creation of a white paper that includes your project idea details, roadmap, tokonomics, & many other things for investors to evaluate your project!​
Token Development​
After creating your website, we will develop a token for you. Our technical team will consult you on which blockchain is suitable for your project and its future needs.​
IEO Launch On Exchange​
We will connect you to various exchange platforms to register your IEO. We will help you with the entire IEO registration process.​

Website Development​​
Your website should inform people about your project in a concise manner and also define relevant information about token sales. A creative website helps you build trust and attract more investors.​​
IEO Promotion​​
We will develop a detailed promotional strategy that includes a variety of platforms and formats to ensure your project catch the attention of potential investors.​​
FAQ​
In the crypto industry, an Initial Exchange Offering (IEO) is the equivalent of an Initial Public Offering (IPO) for stocks. Start-up companies raise capital through IEOs by issuing digital assets through established exchanges.
A core difference between IEOs and IDOs is decentralized in nature and the exchange's permission is not required to conduct an IDO but for IEO the permission is required.
An IEO Marketing strategy involves marketing your crypto on a Cryptocurrency Exchange Platform with the aim of attracting more users, leads and prospects.
IEO is essential as its mechanism allows business owners to issue tokens through fundraising, thus creating a connection between fundraisers and cryptocurrency exchanges.
With our IEO data-driven advertising, we target the widest crypto communities and Our customized crypto ads will help you boost IEO crowd sales.
Market Study
Whitepaper Drafting
Website Modification
Community Building